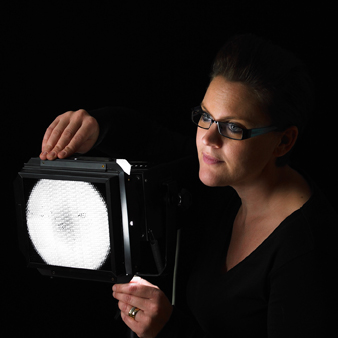 Linda Tengvall is an energetic and creative Swedish photographer.
In 2001 Linda moved to England to study photography. Three years later she had acquired a Ba(hons) in Photography at Southampton Institute and after another year, at London College of Fashion, she was one of the first six in the world to gain a Master in Fashion Photography.
In 2006 Linda moved back to Sweden to build up her own business. Her studio is located on the West coast of Sweden however her clients are not restricted by area.  
Linda is not interested in being put in any specific genre as a photographer but believes that her personal style will shine through whether it is architecture, interior, editorial or fashion photography she is commissioned to preform. 
Linda produces features for interior Magazines in Sweden and Germany. She enjoys getting to know the families and homes she photographs and therefor she also writes the texts herself. Often she also do the styling at the shoot, otherwise she collaborates with creative stylists. Her features have been published in Sköna Hem, Lantliv, Allt i Hemmet, Älskade Hem, Gård & Torp, Hem Ljuva Hem and Lanthaus Living.
Art photography has always been close to Linda's heart. She has shown her work on exhibitions in Sweden and was also commissioned to produce an image for Transport of London and the 100 year celebration of Bakerloo line.